Vendor Spotlight: Yeaj Yalhalhj
---
Manny Mireles (owner)
Based in Pico Union, Los Angeles,
Yeaj Yalhalhj
was founded by Manny Mireles. The brand specializes in artisanal objects created using ancestral Zapotec techniques and styles, which include kitchenwares, jewelry, clothing and woven textiles, all made through the Valles Centrales and Sierra Norte of Oaxaca.
What year did you start your business?

2017



What are some of the biggest challenges you've experienced in your business?

One of the biggest challenges I've experienced is finding purpose in capitalism. Sometimes I want to stop selling because I feel like I am exploiting, but I am reminded that purpose and intention are everything.



Barro Negro pottery by Yeaj Yalhalhj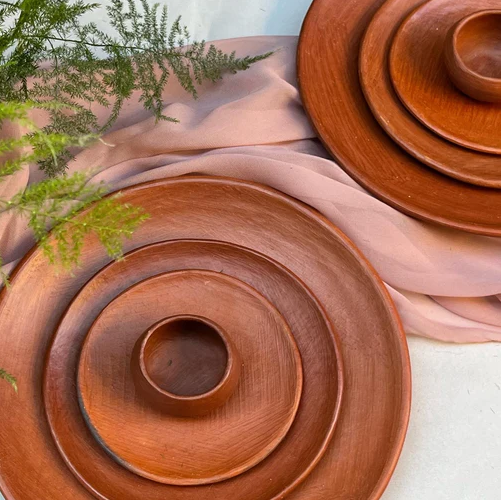 What's something you're very proud of in your business?

I'm very proud of the friends we have made along the way, it's been a mix of customers and businesses who continue to think about us and support us.



What's something customers may not realize about operating a small business?

For my business I don't think customers realize I carry my heavy ceramics boxes up and down three flight of stairs when I do popups. Its truly a labor of love because my building doesn't have an elevator.
---