Events
---
---
In Todo Holiday Craft Fair

November 4 + 5, 2023
10AM-5PM PST

FRANKIE
300 S Mission Rd
Los Angeles, CA 90033

** ACCESSIBLE PARKING ON NORTH SIDE OF FRANKIE **
---
CHECK OUT OUR COMMUNITY CORNER ACTIVATIONS SCHEDULE

SATURDAY | 10-2

KID CRAFTING STATION
Fashion Mamas
is the first and leading members-only community for creative mothers. Founded by Latinx writer + entrepreneur @nataliealcala, FM launched in 2014 and has since garnered more than 600 members across the world with features in WWD, Los Angeles Times, Business Insider, Create + Cultivate, Thrillist, Vice, and more.
Fashion Mamas is partnering with In Todo Fair to provide a kids' crafting station filled with creative DIY keepsakes so your little artists can let their imaginations run free. Bonus: FM's longtime partner The Nanny League will be in the house to provide a second set of eyes on your little ones while you shop!


SATURDAY | 2-4
SNEAKER BEDAZZLING

Give your creativity room to explore with a blank canvas.
By Way of Us
will be at In Todo with our amazing friends and BIPOC brands, offering free Superga sneakers and the opportunity to really make them your own. We'll have beads, ribbon, paint, and everything you need to embellish and bedazzle your Superga sneakers and make them personal to you, wonderful you! Lead by stylist and friend Abbie Martin.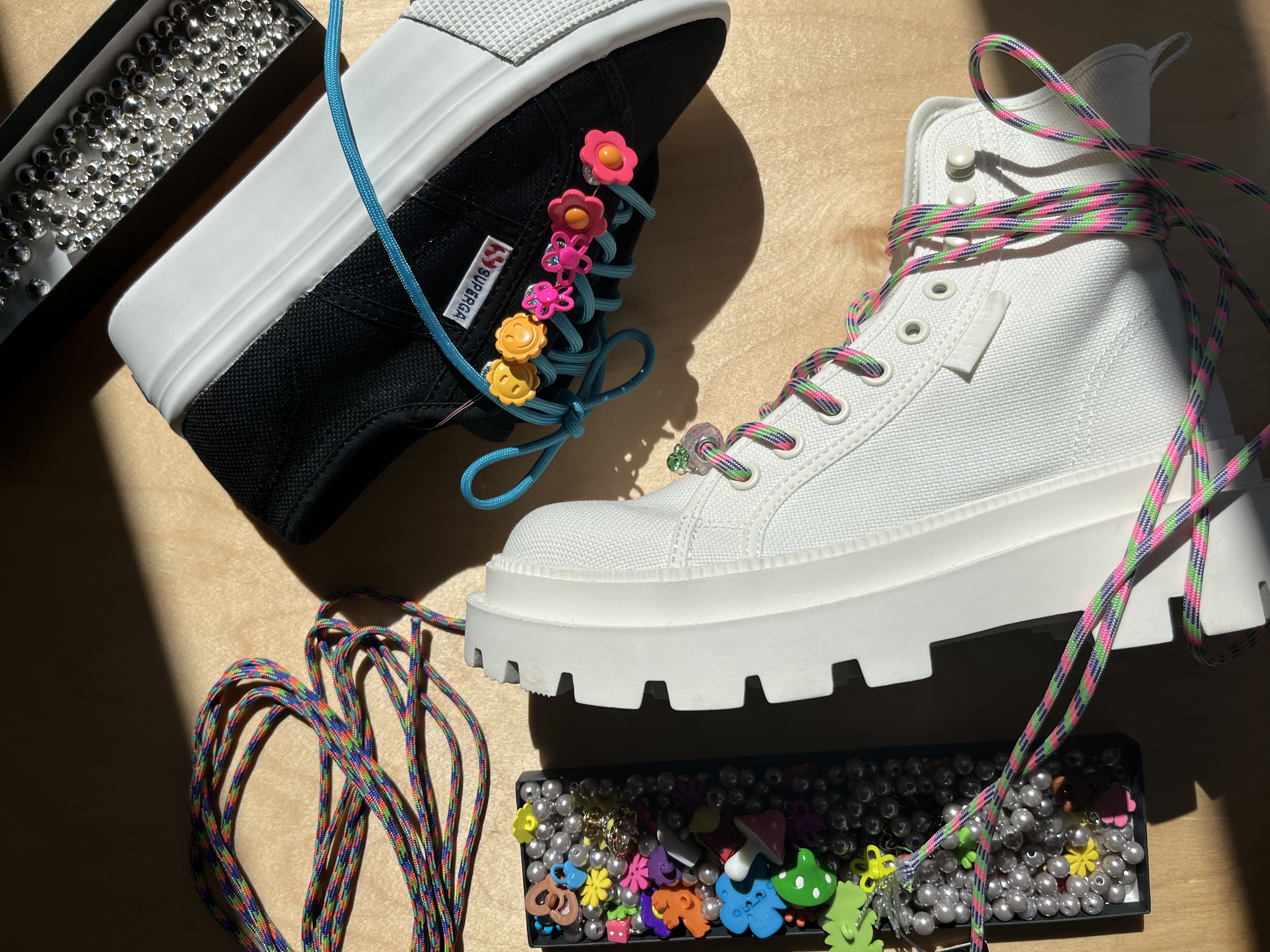 SUNDAY | 11-2
JOURNALING

"Creating A Space For Shared Vulnerability"
Inside Then Out
is collaborating with In Todo Craft Fair to create a safe space for vulnerability. Visit their booth to engage with thought-provoking prompts from their popular journals: Better Every Day & Dig Deeper. This experience aims to help individuals feel more connected to themselves by providing intentional prompts to start their day.
---