Vendor Spotlight: ORA-C
---
Caroline Pham (owner) photographed by Yang
Founded in 2015 by Caroline Pham,
ORA-C
is a jewelry brand passionate about hand-crafting unique, wearable art sculptures. Based in Montreal, Caroline creates her jewerly using a slow-fashion, made-to-order process that avoids waste.
"[ORA-C] pieces are delicate yet bold, featuring striking color compositions and textured metal work. While Caroline finds beauty in the imperfections of the handmade object, her work is grounded in the value of good craftsmanship. She takes inspiration from ancient techniques and artifacts of the past, but her self-taught and experimental approach to jewelry-making paired with her eye for expressive styling gives an edge to her work."
How did you become a creator / business owner?
I am a self-taught jeweler and have more or less fell into becoming a business owner over the years. I worked as a graphic designer and dabbled in art direction for various freelance projects for years before starting ORA-C. One day wanted to create a project of my own. Making jewelry was a way for me to create miniature sculptures to photograph and style into a lookbook of my own direction. Soon enough demand had started to rise in purchasing my work, in New York stores like Assembly NY and No.6 store. After that, I have simply never stopped evolving my jewelry work, and grew into creating the business ORA-C now is.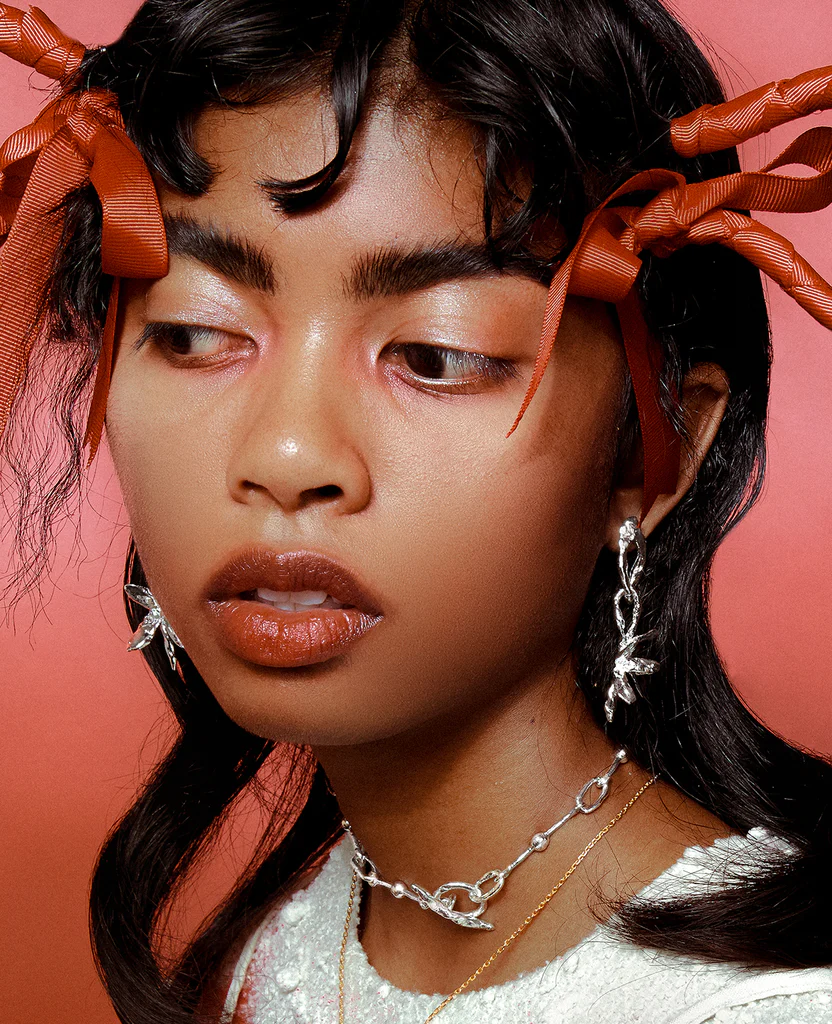 Photo by Feng Jiang
Favorite part about running your business?
Creating my own schedule and being my own boss! Although this can be as much a blessing as a curse lol. But also I love to look back on the world I have created around my jewelry since day one. The journey and growth is very satisfying to see.

What does In Todo mean to you?
An incredible initiative lifting up creative people of diverse backgrounds. I am very excited to be welcomed into this community of talent, in no less than beautiful sunny Los Angeles. For a Canadian during winter, this means everything!
---